We have puppies still available.
All our pups are AKC registered, come up to date on shots, they are also microchipped and come with sample of dog food, lead and collar and instructions. Because our dogs are raised inside with outside access, they start learning to go outside through a dog door at around 5 weeks of age. Our pups are kept in a heated and air-conditioned building.
As newborns, they are raise on surfaces where they do not have to slip around, and we keep rugs (washable and slip resistant under them until they get at least 6 weeks old. We start feeding our pups mush at 2 weeks of age and the mom is wormed every other week and the pups every other week starting at 3 weeks old on pups. I have 27 years of breeding experience. I have found over time we work best with my mom's and pups.  I sit with my mom's when they or in labor and all the pups are handled daily.
Visitors are welcome with an appointment. We take pride in giving our dogs and pups the attention they need so we have to limit visits to an hour or less. The first pick must pick out their pup by 5 weeks old. After that pick it goes to the next in line. Puppies can be picked out in person or we post pictures weekly of pups that are available. We prefer to have owners pick out in person and pick up but in the event that that is no an option we do ship the pups at a rate around 400.00  and that includes crate and anything that is needed for flight.  The remainder can be paid at pick up or if shipped it must be paid by 6 weeks of age. All checks must be submitted 7 days prior to pick up. We allow our deposits to go through pay pal but we do not any longer allow the remainder to be paid PayPal.
We sell all our pups with limited AKC registration. Born on Tuesday June 27th, 2023.. 10-week-old
In August I had a surgery and ended up having a stroke so the pictures got behind. The girls are still here. Contact me if you think that you would like one of these beautiful girls.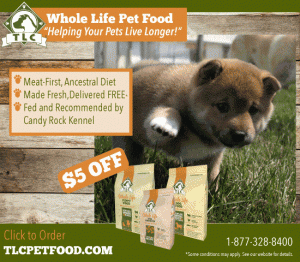 Don't forget to register your pet.